Dry docking & Antifouling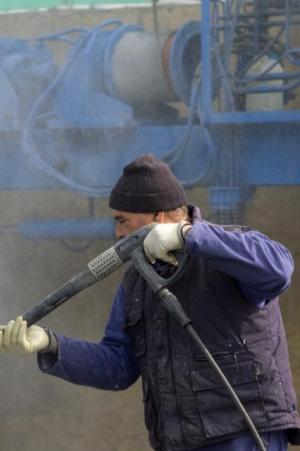 HANDLING AND ANTIFOULING
Our launch dock can accommodate all types of boats, 5M wide and 2m80 draft. Our two Wise Travelifts , 27 and 40 tons, allow the boats to be lifted out safely from the water.

Every year, many fairings are made at our places in Port Grimaud and Cogolin.

Before the cowling, your boat is placed in a high-pressure wash chamber, to clean and prepare the hull. The wastewater is recovered and treated in settling tanks with lamellar separators before being discharged into the harbor.

All our infrastructures comply scrupulously with the environmental standards in force.
The residual dirt is sanded down and vacuumed before painting the hull. We offer three types of antifouling applications in one or two layers, with the pistol, brush or roller.

The SMN boatyard in Port Grimaud  distributes all the leading brands of antifouling, HEMPEL, INTERNATIONAL, vc SYSTEM, NAUTIX, BOERO, but can also apply the one you choose.
Our exclusive package:
* For all packages of 2 layers of antifouling, the SMN boatyard in Port Grimaud  offers a water lift out and hull high pressure washing one time during the season free of charge.